What Makes a Website Work?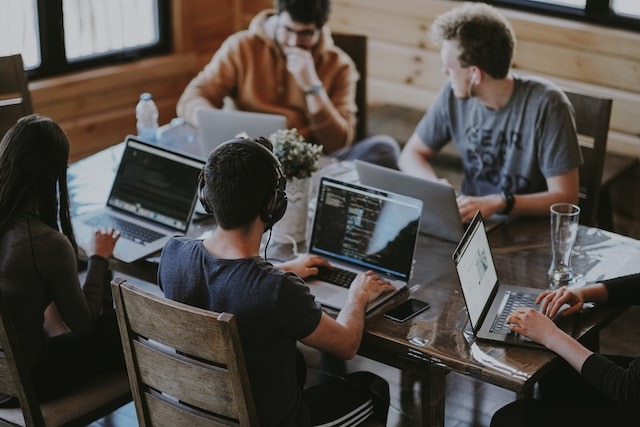 Photo by Annie Spratt on Unsplash
Having a website is a great way to boost your business or brand. But not all websites are created equal. If your website isn't working properly, it can hurt your company rather than help it. In order to make a website work, it needs a good design and the right website hosting option. With a well-designed site hosted with the proper web hosting plan, your online presence can boom as your business continues to grow.
Website Design
Half of a website's working is making sure it's designed well. Each website will have its own needs and features, depending on the type of business or brand it's representing and what action the users can take. Having a well-designed website will help ensure that everything runs smoothly when you get ready to host it. There are three main ways you can get your website designed, depending on the time and budget you have.
Self-Design
If you have a good level of computer programming and website design knowledge, you can create your website yourself. If you don't have the knowledge required but have the time to do so, there are many online courses and books available that will teach you how to code a website. While this is the cheapest option, it's not recommended for everyone, especially for websites that can get very complex. You need a strong background in coding to make sure every feature is working properly, as well as a good aesthetic eye to ensure the final product looks the way you want it to.
Website-Building Applications
Because having a website is so important in many business ventures, a lot of third-party website-building applications have popped up. Popular ones, such as WordPress, make creating a website easy with no coding knowledge needed. Additionally, many website hosting providers already have easy built-in integration that can host the websites you create with these applications without any extra hassle. Many of these applications have a visual building design, meaning you can drag and drop and edit content as it would look on the screen rather than having to figure out how to code it all properly.
Professional Website Design
If you have the budget for it, hiring a professional website designer and developer is a great way to make sure your website works properly. A professional will have all the skills and knowledge needed to ensure that everything is working properly and looks the way you want it to. While this is the costliest option, it's perfect for complex websites that need a lot of interactive features. Having a professional developer on your side can help you make sure your website is running smoothly at all times.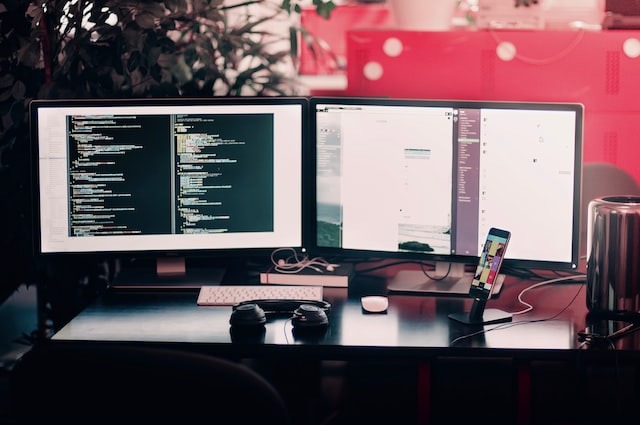 Photo by Farzad on Unsplash
Website Hosting
For a well-designed website, you need a well-run hosting platform. There are plenty of website hosting providers around, but not all of them will help make sure your website works properly. To ensure your website is running as it should, you need to make sure your hosting provider has the right tools and resources to keep your website working.
Website Hosting Plans
A website provider should have a variety of hosting plans for you to choose from. These can be simple shared hosting plans perfect for smaller websites or dedicated hosting plans that work best for larger, more complex websites. The more plan variety a provider has, the better they'll work for your website. It's also important to understand how you can upgrade or downgrade your account as needed. You may start out thinking you need a smaller plan, but having more power and resources is necessary to avoid downtimes on your website. Being able to move up or down on a plan is key to keeping your website working.
Customer Support
Computers, servers, and websites hardly wait until it's convenient before they start breaking down. When something goes wrong with your website, you'll want someone available to help you no matter what time of the day or day of the week it is. With 24/7 customer support, you can have a trained and knowledgeable technician available to help with whatever problem you may have. Having qualified customer support representatives available is the best way to ensure your website is working perfectly all the time.
Website Management
If you don't have the time to manage or monitor your website, it may not work as well as it could. Monitoring and managing your website helps keep your software and hardware up to date while staying alert to any potential problems. Thankfully, many website hosting providers have available website management options. With a trained technician monitoring your website, you can rest assured knowing that your applications are up to date and your data and information is safe. And if a problem occurs, your team will alert you right away so you can get to work on fixing it as soon as possible.
Website Hosting with HostForWeb
At HostForWeb, we're dedicated to helping everyone have a fully functional website. Our team of trained customer support technicians and website managers is always available to help keep on top of your website. When you host with HostForWeb, you get the best hosting power available with third-party application integration for any website builder you use. Our website hosting plans are designed to fit any website size and any business budget. Having an online presence is important. If you're ready to boost your business or brand and get a working website online, browse our available hosting plans online or give us a call at 1-833-201-8322 to learn more about how we can help your website grow.